Flora Yukhnovich – Venus Paintings
2–7 March 2021
VIP preview: 2–3 March from 10am CET
Public viewing: 4 March from 10am until 7 March at 12am CET

Victoria Miro is delighted to participate in FIAC Online Viewing Rooms with a suite of new paintings by Flora Yukhnovich. The works are available to view simultaneously in our gallery on Vortic.
Flora Yukhnovich is acclaimed for paintings in which she adopts the language of Rococo, reimagining the dynamism of works by eighteenth-century artists such as François Boucher, Nicolas Lancret and Jean-Antoine Watteau through a filter of contemporary cultural references including film, food and consumerism.
New paintings created especially for this presentation take their initial inspiration from works such as Boucher's Triumph of Venus, 1740 (in the collection of the Nationalmuseum, Stockholm), which depicts Venus, seated in a seashell, surrounded by sea creatures and representations of love, such as dolphins, tritons, naiads and cupids. Other Rococo artists who have inspired this body of work include Noël-Nicolas Coypel, Gabriel François Doyen and Jean-Baptiste Marie Pierre.
Speaking about her work, the artist says, 'In mythology, Cronus throws Uranus's testicles into the sea and Venus emerges, fully formed in the froth of the waves and is carried in a shell to land. I was immediately drawn to the idea of her body being made of the water. The idea of fluidity of form feels like a very painterly concept to me, a bit like creating seemingly solid figures out of wet paint… There is a tendency for water and the sea to be spoken about as female – fluid and soft but also capricious and destructive. I like the potential for strength or force in that association and it's something I wanted to try and bring to these paintings.'
The inaugural edition of FIAC Online Viewing Rooms takes place 2–7 March 2021.
The works are available to view simultaneously in our gallery on Vortic.
---
1
'In mythology, Venus emerges fully formed in the froth of the waves and is carried in a shell to land. I was immediately drawn to the idea of her body being made of water.' — Flora Yukhnovich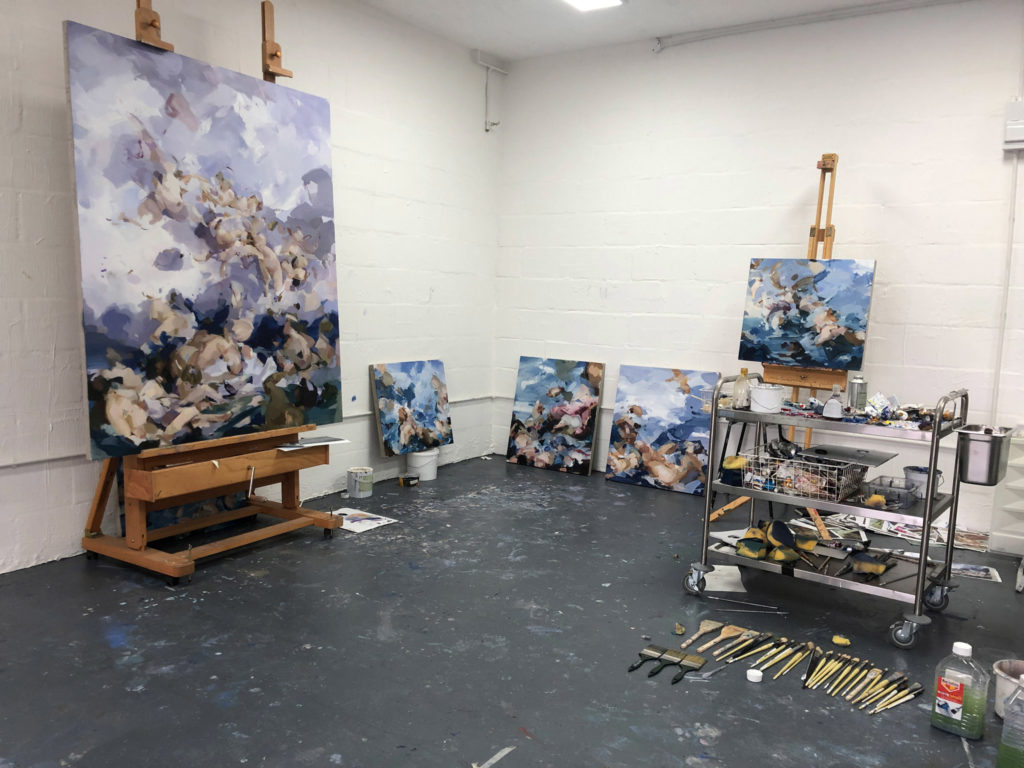 ---
---
3
'The idea of fluidity of form feels like a very painterly concept to me, a bit like creating seemingly solid figures out of wet paint… ' — Flora Yukhnovich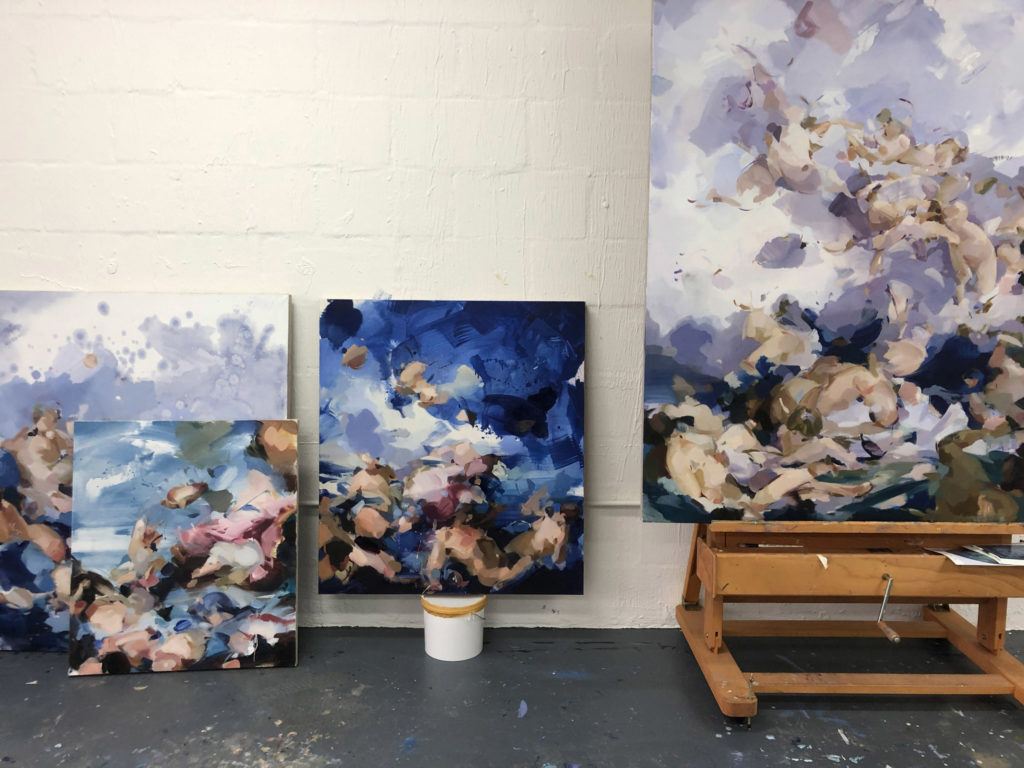 ---
4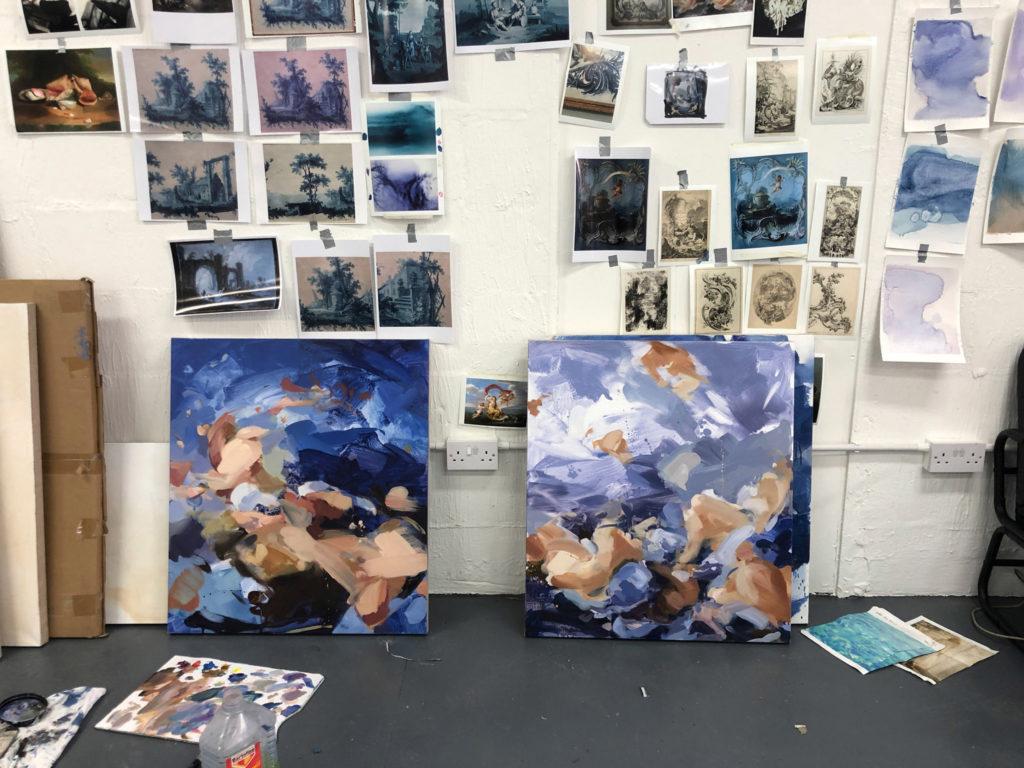 ---
5
'There is a tendency for water and the sea to be spoken about as female – fluid and soft but also capricious and destructive. I like the potential for strength or force in that association…' — Flora Yukhnovich
---