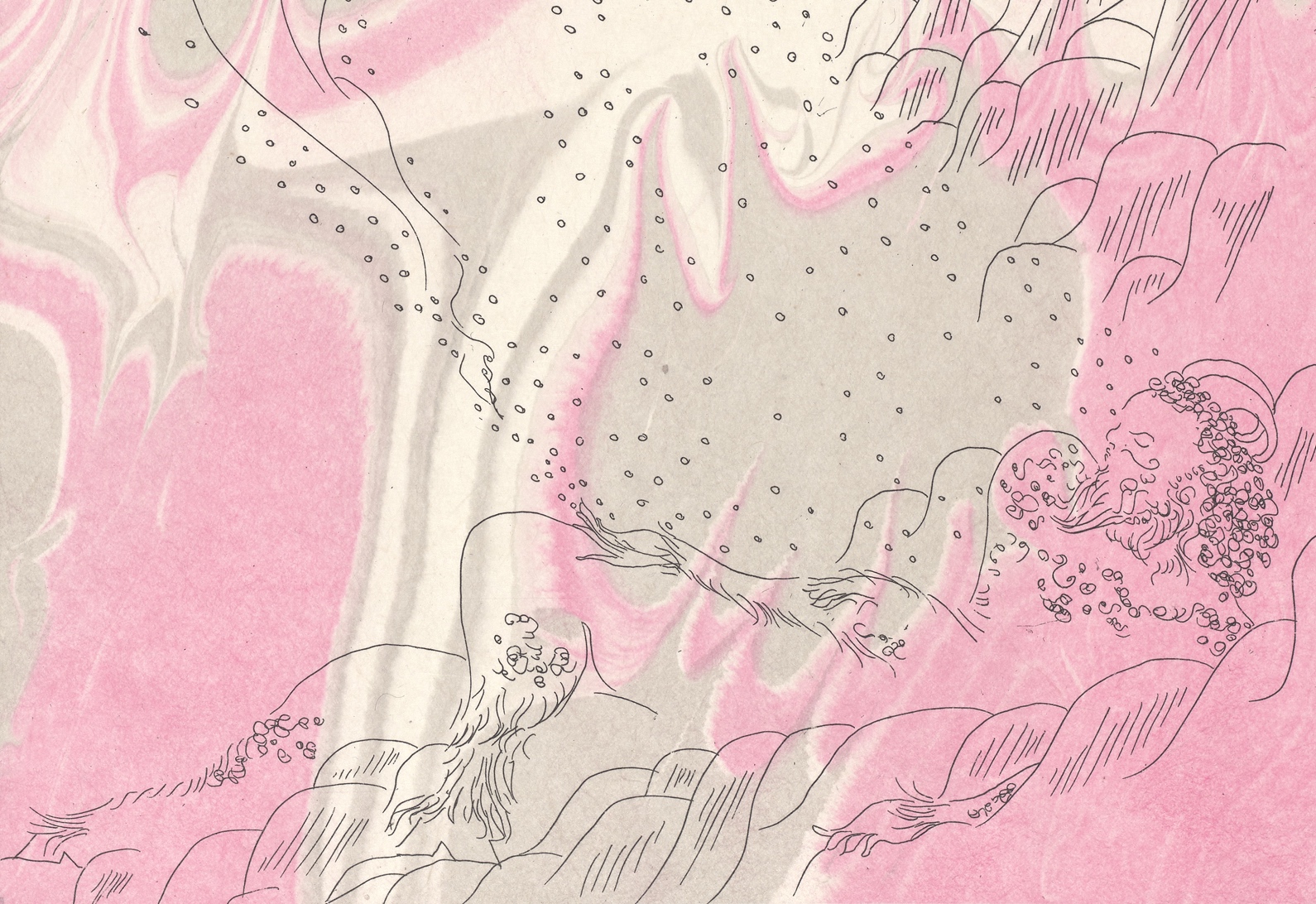 Chris Ofili: Pink Daydreams of

a Faun
On view 2 June–29 July 2023
Tuesday–Saturday: 10am–6pm
Special opening for London Gallery Weekend: Sunday 4 June: 10am–5pm
16 Wharf Road, London N1 7RW
Chris Ofili's Pink Daydreams of a Faun is a series of prints on unique Suminagashi paintings, inspired by Stéphane Mallarmé's Symbolist poem L'Après-midi d'un faune, and printed and published in 29 suites by Two Palms, New York. Alongside the suite on view is a new book published by Victoria Miro, which includes Mallarmé's poem and an essay by Minna Moore Ede, who traces its legacy across works by Debussy, Manet, Nijinsky and others, and considers its influence as a generative impulse in Ofili's work.
---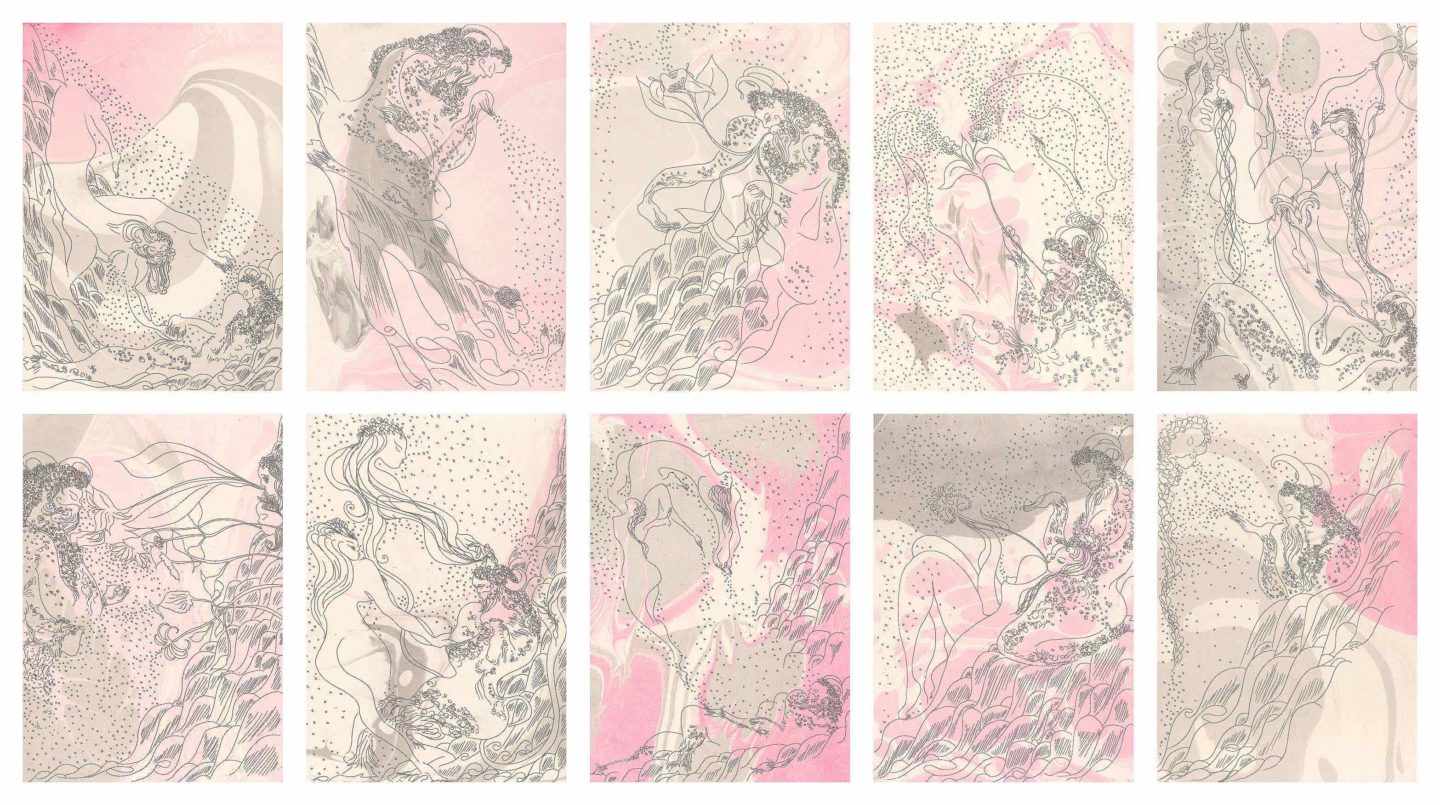 Suite of 10 etchings with title page and colophon on unique Suminagashi paintings in a portfolio box
One of 29 suites
Plate:
29.2 x 20.3 cm
11 1/2 x 8 in
Paper:
47.6 x 36.2 cm
18 3/4 x 14 1/4 in
Chris Ofili, Pink Daydreams of a Faun
More info
Since 2006, the artist has worked with Two Palms on various series, embracing the unknown outcomes of printmaking to devise unexpected methods for creating monoprints and etchings, among other kinds of printmaking. Pink Daydreams of a Faun uses the Suminagashi Japanese paper marbling technique to create unique chine collé backgrounds for ten etchings inspired by Stéphane Mallarmé's 1876 poem L'Après-midi d'un faune. The abstracted background Ofili creates with the Suminagashi paintings evokes the faun's dreamlike state as he attempts to reconcile whether the encounter with nymphs he recalls is a dream or reality. Ofili interpreted Mallarmé's poem through his own context and surroundings, choosing colours that reflect the volcanic ash and coral pink sand of Barbados.
---
Publication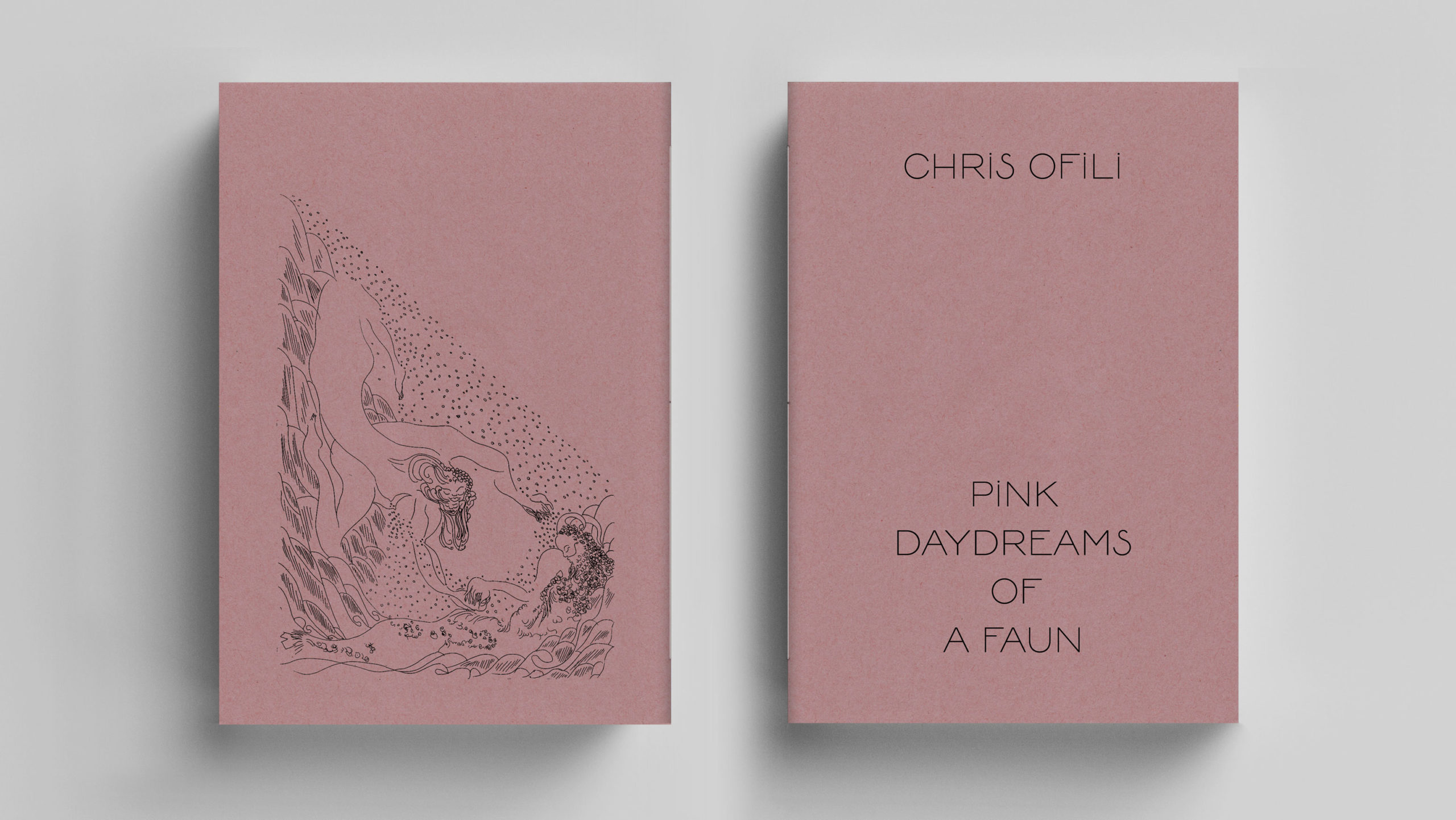 Featuring one of the 29 suites of works, this book, designed by Atelier Dyakova and published by Victoria Miro, includes Mallarmé's poem and a new essay by Minna Moore Ede:
'Ofili's Pink Daydreams of a Faun summons us into his world, a natural world of waterfalls and magical flowers, longhaired nymphs and a mystical faun whose dreams become our dreams as our eye explores shapes that morph from one thing into another. Water and watercolour merge and dissipate in front of our eyes. Lines are confident and continuous as well as free flowing… In fact, the very nature of the reproducibility of the etching process is turned on its head by Ofili's use of Suminagashi painting which means that what we see in front of us can never quite be replicated. As always there is magic afoot in Ofili's world, and who is to say what is real and what is imagined.'
Limited edition of 30: £250
Signed by Chris Ofili. Each limited-edition book has a unique book jacket hand painted by the artist, using the Suminagashi technique that he employed to create the series of prints.
Standard Edition: special exhibition price £45
190 x 270mm
56 pages
Soft-back cover
Raised foil-blocking and screen-printing on the cover
Designed by Atelier Dyakova
Printed and bound by Roy Killen
Published by Victoria Miro
ISBN 978-1-914506-06-2
---
About the artist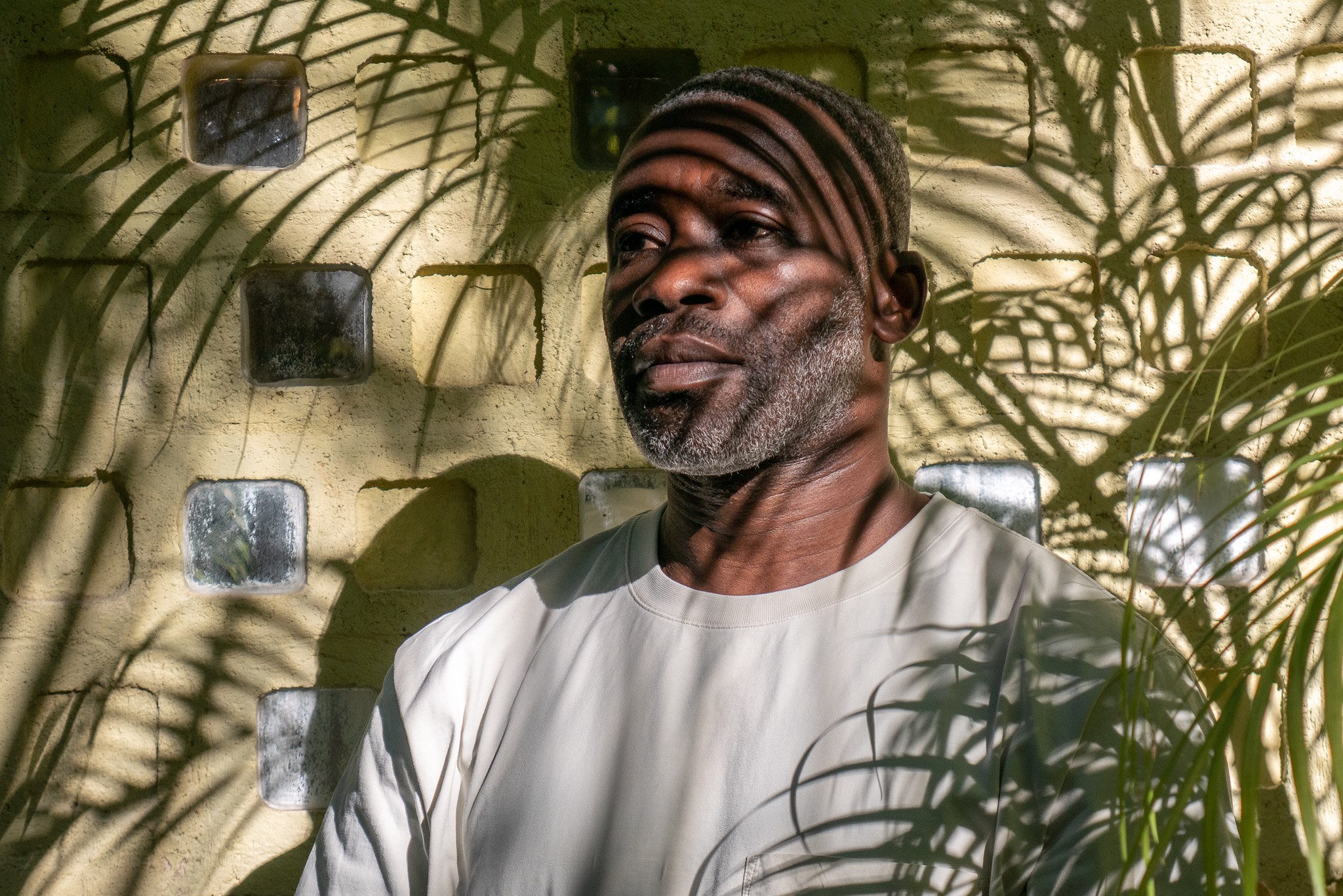 Chris Ofili was born in Manchester, England, in 1968, and currently lives and works in Trinidad. Major solo exhibitions of the artist's work have been presented at international venues including the Institute of Contemporary Art, Miami (2017–2019); National Gallery, London (2017); New Museum, New York (2014–2015), travelling to Aspen Art Museum (2015); The Arts Club of Chicago (2010); Tate Britain, London (2010 and 2005); Kestner Gesellschaft, Hannover (2006), The Studio Museum in Harlem, New York (2005), and Serpentine Gallery, London (1998). The artist represented Britain in the 50th Venice Biennale in 2003 and won the Turner Prize in 1998.
---