Art Basel
Booth E9, Hall 2.0
24–26 September 2021 (previews from 20 September)
Victoria Miro is delighted to participate in Art Basel with a three-person presentation of significant figurative works by Milton Avery, Alice Neel and Paula Rego.
With works from the 1930s onwards, the presentation features almost a century of figurative art by three of its most celebrated exponents. It comes at a time of special significance, with major institutional exhibitions by all three artists currently on view internationally and planned for the coming months.
---
Milton Avery
The American master Milton Avery (1885–1965) is celebrated for his luminous paintings of landscapes, figures and still lifes. A pivotal figure linking American Impressionism and Abstract Expressionism, he is considered one of the twentieth-century's great colourists, a hugely influential figure who pursued an independent and steadfast course throughout his career.
Avery drew directly from the human figure throughout his career and, beginning in the 1930s, was a member of an informal sketch group that also included Mark Rothko and Adolph Gottlieb. Avery's figure paintings of the early 1940s reveal the continuing evolution of his mature figure style as he experimented with various techniques in the rendering of the figure itself and incorporated heightened colour. Girl in Green, 1940, underlines Avery's growing embrace of modernism as he continued to mature as a colourist and to simplify his pictorial compositions into arrangements of flat shapes in contrasting colours and tones.
---
Milton Avery 2a
Reader, 1931, likely depicts the artist's wife, Sally Michel Avery. Milton Avery first met the artist and illustrator Sally Michel in 1924 in Gloucester, Massachusetts. They were married in May 1926 and lived in New York City, where Avery attended the Art Students League sketch class several evenings a week. It was Sally's work as a freelance illustrator that enabled Avery to paint full time. Avery's devotion to his wife is evident in his figure paintings throughout his career, in which Sally is depicted at work sketching or painting, or at leisure. The atmosphere in this work – intimate, at ease, conveyed with serenity and restraint – is quintessentially Avery.
---
Milton Avery 2
Peasant Blouse, c.1936, depicts Tirca Karlis, later the owner of an eponymous gallery in Provincetown. The subject of a number of Avery paintings, she was a huge advocate of his work and from 1958 to 1974 Avery participated in more than twenty exhibitions at her gallery.
Avery arrived in New York in 1925, and paintings from the mid-1930s onwards can be seen as a culmination of his first decade in the city, during which he developed his own signature language while absorbing the influence of the American academic tradition and European modernists such as Picasso and, in particular, Matisse. With its simplified forms, Peasant Blouse, c.1936, attests to the influence of European modernism while inhabiting a world that is very much Avery's own.
---
Milton Avery 3
The archetypal theme of mother and child appears in paintings throughout Avery's career. Especially tender examples can be seen from the 1930s, when Avery completed many loving paintings of his wife, Sally, with their daughter, March, who was born in 1932. It is thought that Nursing Mother, 1962, in fact depicts Avery's wife and daughter and is inspired by a much earlier work, completed in the 1930s. Certainly, during this period, Avery drew increasingly on the fertile and expansive territories of memory and experience. Characterised by economy of touch and luminescence of colour, his paintings of the early 1960s see the artist apply a lifetime of expertise to such cherished subjects and motifs, and Nursing Mother is a crystalline reflection of his accumulated skills in depicting the figure.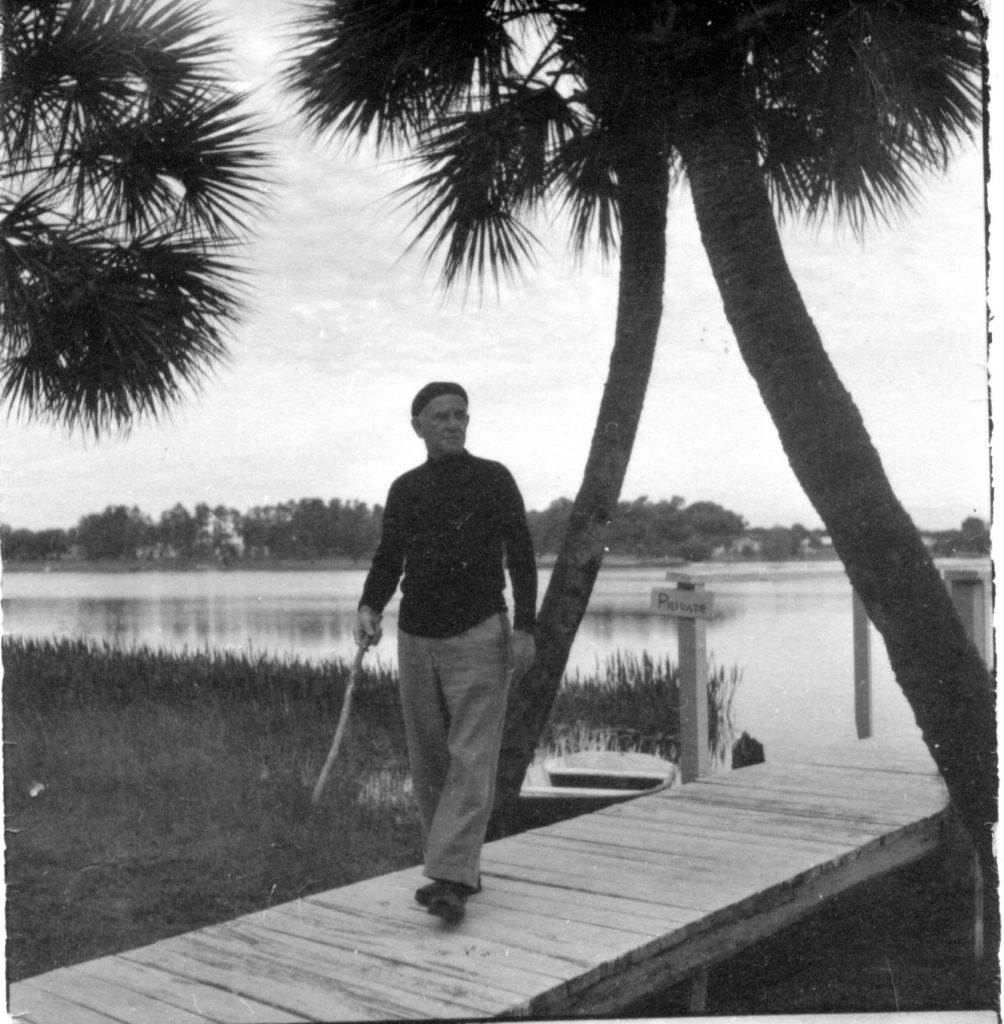 About the artist
One of the most influential artists of the twentieth century, Milton Avery (1885–1965) is celebrated for his luminous paintings of landscapes, figures and still lifes, which balance distillation of form with free, vigorous brushwork and lyrical colour.
Organised by the Royal Academy of Arts, London, in collaboration with the Modern Art Museum of Fort Worth, Texas, and Wadsworth Atheneum Museum of Art, Hartford, Connecticut, a major retrospective of Avery's work commences at The Modern, Fort Worth this autumn (7 November 2021–30 January 2022), travelling to the Wadsworth Atheneum (24 February–5 June 2022) and the Royal Academy of Arts (15 July–16 October 2022). Currently on view at the Wadsworth Atheneum (until 17 October 2021), Milton Avery: The Connecticut Years presents an intimate look at the formative years of the modernist master.
Avery's work is represented in major museums and private collections worldwide including the Art Institute of Chicago; Hirshhorn Museum and Sculpture Garden; LACMA; Metropolitan Museum of Art; Museum of Fine Arts Boston; MoMA; National Gallery of Art; Philadelphia Museum of Art; The Phillips Collection; SFMOMA; Smithsonian American Art Museum; Tate; Thyssen-Bornemisza Museum of Art and the Whitney Museum of American Art.
---
Milton Avery works on paper
---
Alice Neel
One of the foremost American figurative painters of the twentieth century, Alice Neel (1900–1984) developed a unique talent for identifying particular gestures and mannerisms that reveal the singular identities of her sitters. Intimate, casual, direct and personal, her paintings exist as an unparalleled chronicle of principally New York personalities – both famous and unknown.
It is likely that Neel's lifelong devotion to liberal causes cemented her attraction to the great scientist and activist Linus Pauling, who won the Nobel Prize twice (in 1954 for chemistry and in 1962 for peace activism) and his wife, Ava Helen Pauling, a celebrated human rights activist. This work was painted during the summer of 1969, when Neel left her home in New York City to visit her son, Hartley, and his future wife, Ginny, in San Francisco. At the invitation of a friend, Neel travelled to Big Sur and spent several days visiting the Paulings. Characterised by a poised, fluid, forthright handling of paint, the work embodies one of the key shifts in Neel's art of the 1960s, which saw her painting grow brighter and more experimental.
---
Alice Neel 2
Dr BJ Sokol is currently Emeritus Professor of English at Goldsmiths University in London. A friend of Neel's sons Hartley and Richard from their time studying at Columbia University, at the time of this painting he was involved in the 1960s New York scene. Despite the formality of Sokol's appearance, this is a work of bristling energy. Sokol's vivid green eyes, intensified by the colour of his suit, and his mannerisms – especially the way in which he curls his fingers between cheekbone and jaw as he rests his head on his hand – serve to remind us that Neel's focus was not only on the physical likeness of a person but how they occupied space, psychologically as well as physically.
---
Alice Neel 3
Neel met the documentary filmmaker, film critic and photographer Sam Brody (1907–1987) in 1940. Together, they had a son, Hartley, in 1941. Julian Brody, born in 1930, is Sam's son from an earlier marriage with the artist Claire Gebiner. A genius at mathematics, Julian was admired by Neel's sons Richard and Hartley, and he was extremely close to Neel herself (the artist typed his Princeton PhD for him and they remained in touch throughout her lifetime, after his relocation to Hong Kong where he taught at Hong Kong University). Julian, like his father, possessed a certain intensity which is captured strikingly in this painting of him in his mid-twenties.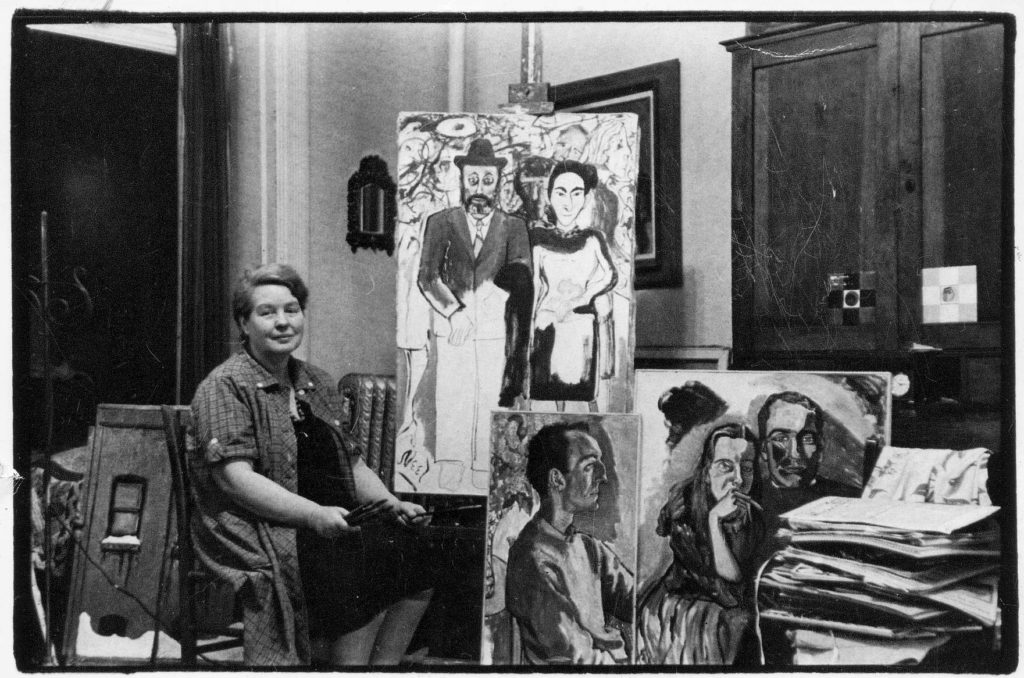 About the artist
Alice Neel was born near Philadelphia, Pennsylvania in 1900 and died in 1984 in New York. Renowned for her paintings of friends, family, acquaintances, fellow artists and critics, Neel was among the most important American artists of her time.
The ambitious survey Alice Neel: People Come First, which ran from March to August 2021 at the Metropolitan Museum of Art, New York, will open at the Guggenheim Bilbao this autumn (17 September 2021–6 February 2022). Alice Neel: Un regard engage, the Centre Pompidou's major retrospective highlighting the political and social commitment of the painter, will open in Paris in October 2022.
Neel's work is in the collections of major museums including the Art Institute of Chicago; the Brooklyn Museum of Art, New York; the Denver Art Museum; the Milwaukee Art Museum; the Moderna Museet, Stockholm; the Museum of Contemporary Art, Los Angeles; the Museum of Fine Arts, Boston; the Museum of Fine Arts, Houston; the Museum of Modern Art, New York; the Philadelphia Museum of Art; Tate, UK, and the Whitney Museum of American Art, New York.
---
Paula Rego
An artist of uncompromising vision and a peerless storyteller, Paula Rego has since the 1950s brought immense psychological insight and imaginative power to the genre of figurative art. Drawing upon details of her own extraordinary life, on politics and art history, on literature, folk legends, myths and fairytales, Rego's work at its heart is an exploration of human relationships, her piercing eye trained on the established order and the codes, structures and dynamics of power that embolden or repress the characters she depicts.
Like many key works from the period, Meeting Adelia, 2013, is inspired by Portugal, Rego's birthplace, and encompasses Portuguese themes. These works borrow in particular from the great nineteenth-century novelist Eça de Queirós and Meeting Adelia is one of a number of works inspired by his 1887 novel The Relic. De Queirós' story, a satire of religion and greed in equal measure, tells the tale of dissolute anti-hero Teodorico who, desperate to inherit his pious aunt's riches, feigns her obsessive faith and travels to the Holy Land on a pilgrimage in search of a relic to restore her health and prove his devotion.
Returning to his aunt, he unwittingly he gives her the negligee worn by a prostitute he has fallen in love with while away and is promptly disinherited. Meeting Adelia depicts Teodorico's first encounter with the prostitute Adelia.
---
Paula Rego 3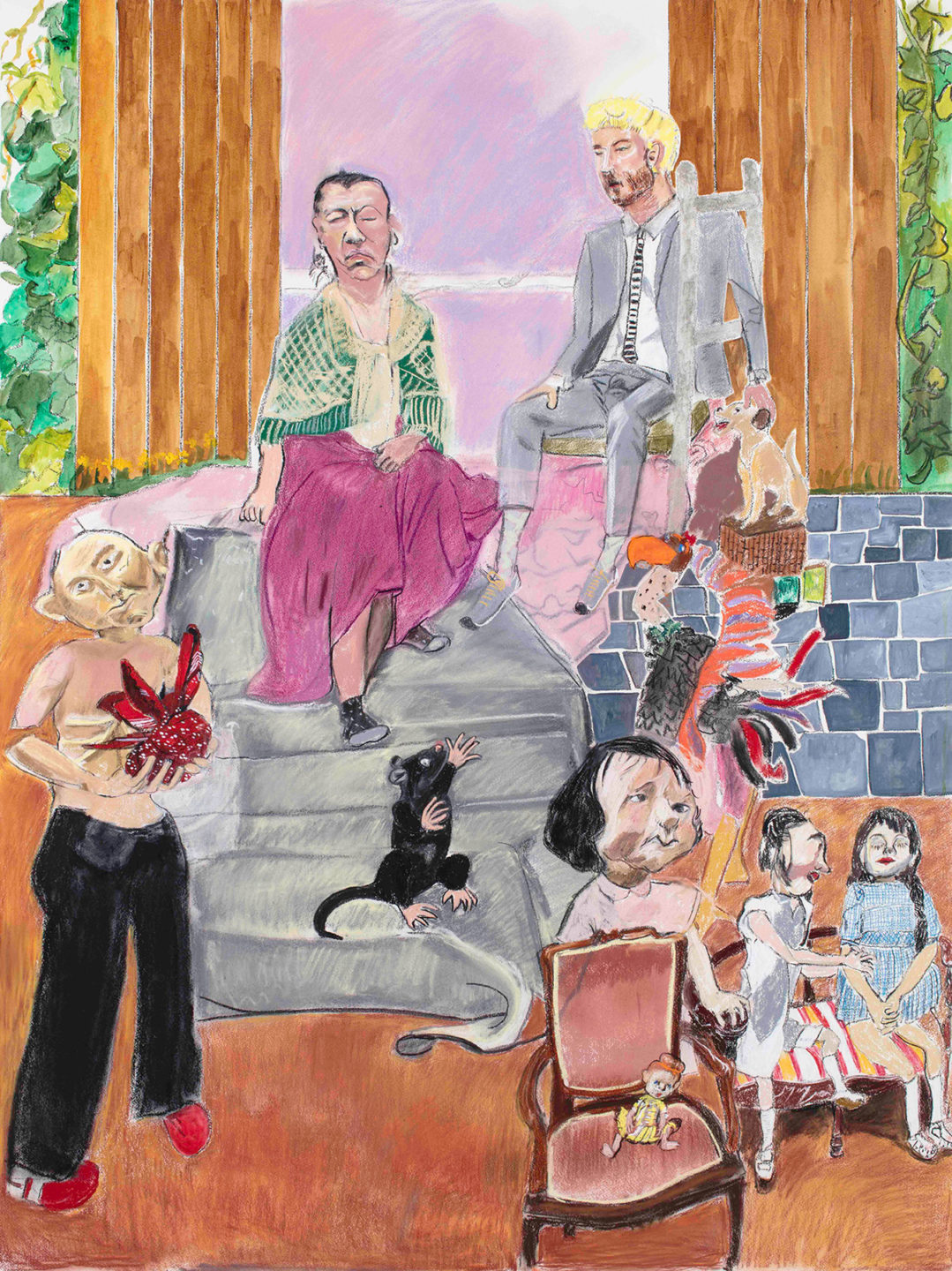 Pastel and acrylic paint on paper on aluminium
160 x 120 cm
63 x 47 1/4 in
Paula Rego, The Hateful Aunt and her Son, 2017
More info
The Hateful Aunt and her Son, 2017, is one of a number of works inspired by Bastardia, a 2005 story by the celebrated Portuguese novelist, playwright and poet Hélia Correia. In Correia's fateful tale, a boy who believes his father is the sea makes a journey to the ocean, which he has never seen before, experiencing a number of encounters and hardships along the way. One of themes of the story is the powerlessness of children in the face of adults. This work depicts the boy's aunt and her son who, living by the sea, offered to take him to live with them yet behaved with increasing cruelty towards him. The composition – with adults regally holding court above a group of children and dolls – accentuates the narrative's dynamics of power.
---
Paula Rego 2
Published in 1878, Eça de Queiroz' novel Cousin Bazilio is a story of marriage, betrayal, blackmail and, ultimately, death that, set in bourgeois Portuguese society with a finely drawn cast and luxurious detail, intersects with many of the themes and motifs of Rego's art. On view are two works inspired by scenes from the novel that make numerous connections between interiors and interior states. Paradise, 2015, refers to the interior in which two characters from the novel, Luisa and her cousin Bazilio, conduct an affair – de Queiroz' paradise is in fact a rather sordid rented room. Rego contrasts the stilted interaction of the couple with the wild abandon of smaller, naked figures on the floor (based on an ornament given to the artist by her daughter). Return from Alentejo, 2015, depicts the return of Luisa's husband, Jorge, their embrace intercepted by Bazilio's rather proprietorial placement of an arm on Luisa's shoulder.
---
Paula Rego 4
Dame with Goat's Foot 1, (Undressing the Divine Lady), 2011–12, belongs to an important body of work that takes inspiration from and is a visual retelling of A Dama Pé de Cabra, a nineteenth-century story by the Portuguese novelist and historian Alexandre Herculano. In Herculano's tale, the goat-footed protagonist is the Devil in disguise, determined to seduce and destroy the man who will become her husband. Rego, liberating the character from the male fantasy of a devilishly seductive villain, reimagines the story as part of a broader narrative about the dynamics of relationships – mindful that tragedy translates in ancient Greek as 'goat-song'.
The Guardian, 2012, like Rego's iconic Angel, 1998, depicts a woman of spiritual significance who presents a balance between power and vulnerability. Unlike other images of higher beings, often displaying aggression or domination, The Guardian is a figure of humility, very rooted in the real, who is nonetheless there to protect and save.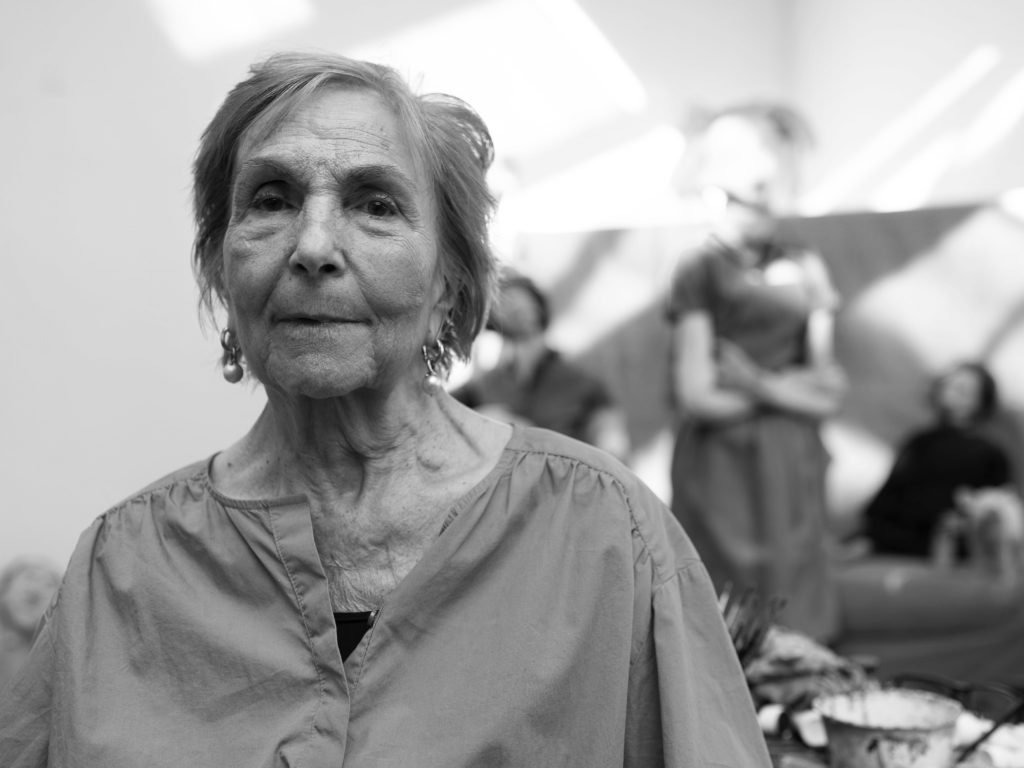 About the artist
Born in 1935 in Lisbon, Portugal, Dame Paula Rego RA lives and works in London. The largest and most comprehensive retrospective of Rego's work to date takes place at Tate Britain (7 July–24 October 2021). Additional current solo institutional exhibitions include Museum De Reede, Antwerp, Belgium (8 July–4 October 2021).
Recent major solo exhibitions include Paula Rego: Obedience and Defiance, curated by Catherine Lampert, which travelled from MK Gallery, Milton Keynes to the Scottish National Gallery of Modern Art, Edinburgh in 2019–2020 and was on view at the Irish Museum of Modern Art, Dublin from September 2020–May 2021. Her work is in the collections of major museums including the British Museum, London, UK; National Gallery, London, UK; National Portrait Gallery, London, UK; Tate, UK and the Whitworth Art Gallery, Manchester, UK.
---